The three drive modes on the Outlander PHEV automatically switch between one another to ensure optimal performance. Take a look to see behind the bonnet.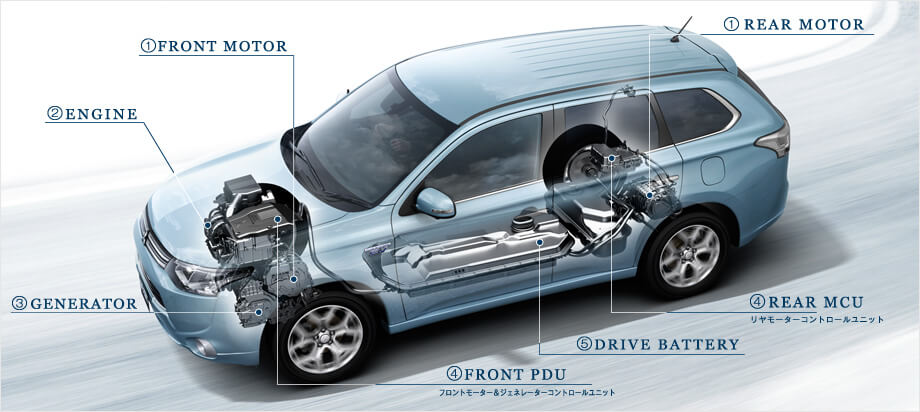 ELECTRIC VEHICLE (EV) DRIVE MODE (ELECTRIC POWER ONLY)

This is the all-electric mode; nothing but electricity from the battery drives the front and rear motors. This means zero on-road petrol consumption and zero CO2 emissions. You can enjoy an exceptionally quiet ride that's eco-friendly to boot.
SERIES HYBRID MODE (ELECTRIC POWER + ENGINE ASSISTANCE)

This is when the petrol engine acts as a generator that powers the electric motors as needed. This mode is automatically switched to when the battery gets below a predetermined level or when additional power is required, like when you're passing someone on a highway or driving up a steep hill.
PARALLEL HYBRID MODE (ENGINE POWER + ELECTRIC MOTOR ASSISTANCE)

In this mode, the petrol engine provides most of the power and is helped by the electric motors when necessary. The PHEV automatically switches to this system when the petrol engine needs to operate at peak efficiency, like high-speed driving.
Book a test drive with us and see the PHEV gracefully shift between modes yourself. Just call us on 0800 001 107.