Plug-in hybrid electric vehicles (PHEVs) are increasingly popular in New Zealand as drivers look for eco-friendly options that also perform well and save fuel. Over the years, the technology has vastly improved and hybrids are becoming more affordable as well as being built to a high standard. Below is a plug-in hybrid comparison that looks at the offerings from two popular car manufacturers, Mitsubishi and Kia.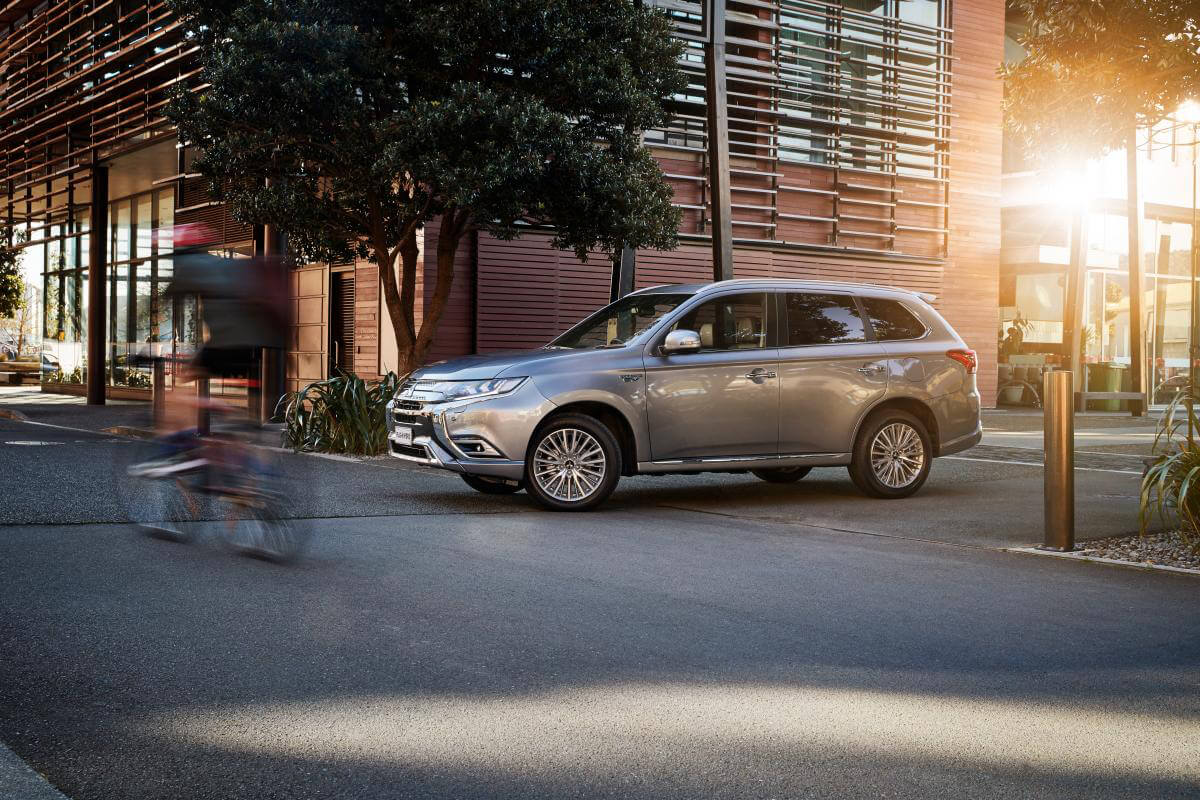 Size and Space
More car companies are releasing high performance PHEVs but very few of them can claim to offer spacious seating, generous cargo space and the all-wheel drive of an SUV. When it comes to the Outlander PHEV vs other PHEV models, Mitsubishi wins big on space.
The Outlander PHEV is an SUV that is excellent for big families who are eco-conscious, but still want the space and power for adventures. On the other hand, the Kia Niro Plug-In is a smaller vehicle like many other PHEVs. It seats five people in its compact, two-row crossover style and may not offer the space larger families need.
Power and Drivetrain
The total hybrid system output for the Outlander PHEV is 197 horsepower, while the total output for the Kia Niro is 139 horsepower. Unlike the Niro, The Outlander PHEV has a standard continuously variable transmission (CVT). With no "steps" between gears, it maintains the most efficient speed for fuel economy or keeps the engine at its peak horsepower indefinitely for maximum acceleration.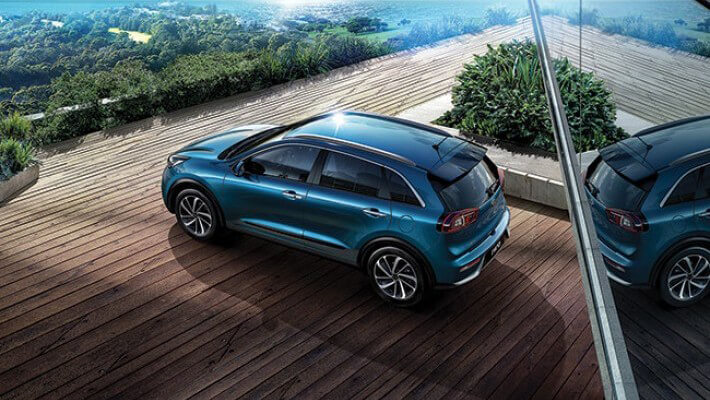 The Kia Niro is a front-wheel drive only model. The Mitsubishi Outlander PHEV on the other hand offers all-wheel drive as standard, combining a four-cylinder petrol engine and electric motor to power the front wheels with an additional electric motor that powers the rear wheels. The Outlander PHEV also has its own innovative computer processing system that can determine the best way to power all four wheels in each moment. However, drivers can also choose to manually select a four-wheel-drive lock if they want.
Safety
Both the Outlander PHEV and the Niro have seven airbags, four-wheel antilock brakes, traction control, electronic stability systems to prevent skidding, daytime running lights, rear view cameras, available crash mitigating brakes and lane departure warning systems.
The Outlander PHEV VRX offers a Multi View Camera to allow the driver to see objects all around the vehicle on a screen. The Niro only offers a rear monitor and front and rear parking sensors that beep or flash a light. The all-wheel drive on the Outlander PHEV also means more traction and increased safety, especially in poor conditions.
Features
The Outlander PHEV VRX also gives drivers more features than the Kia Niro like its Smartphone App that allows you to charge the vehicle overnight just by setting the time on the app. It also offers you phone connectivity via Apple Carplay and Android Auto in order for you to have all your phone features on your car's screen. Speaking about the screen, the Outlander PHEV has a 7" Touchscreen versus Kia Niro that only features a 5" screen. The VRX model from Mitsubishi also includes heated front seats, Bluetooth with voice controls and dual-zone automatic climate control.
PHEV Warranty
Outlander PHEV comes with a 5 year/100,00km comprehensive manufacturer's warranty plus 5 years premium roadside assistance. You'll also receive an eight year warranty specific to the drive battery, which is very reassuring for one of the vehicle's main components. Kia Niro also has a 5-year warranty or up to 100,000 km, whichever occurs first, plus a High Voltage Drive Battery Warranty of only 7-year warranty or up to 160,000 km whichever occurs first. Roadside Assistance cover is for 5 years with Kia too.
Great Price
Mitsubishi has just slashed the price of the Outlander PHEV VRX by $3000, following a slash of $8000 last year. This brings the price of the VRX PHEV at just $52,990. This means the Outlander PHEV is great value for what still remains as New Zealand's bestselling plug in, with a growth of 37 per cent year-on-year in 2019. It also still boasts luxury gear including leather upholstery and driver-assistance equipment including adaptive cruise control.
Of course, there are other PHEV-powered SUVs in the same pricing ballpark like the Kia Niro and Mini Countryman. But nothing combines the similar size and layout with such great value for money like the Outlander PHEV, even without taking the most recent price drop into account. The Outlander PHEV is a genuine, family-sized wagon that is stylish, functional and offers great performance. It's for that reason that it remains the bestselling in the country.
Book a Test Drive at Simon Lucas in North Shore Today
Simon Lucas North Shore has the widest selection of Mitsubishi vehicles available on Auckland's North Shore, including Outlander PHEVs. We are one of New Zealand's largest and most awarded Diamond Mitsubishi Motor Dealerships, stocking both new and used cars.
Call us today to book a test drive on 0800 001 107 or contact us online. Alternatively, you can walk into our dealership at the corner of Wairau and Target Roads in Glenfield to arrange an inspection and test drive at your own leisure.