The topic of greenhouse emissions and greenhouse gases is becoming more and more prevalent in our global discourse. It is becoming increasingly clear that lowering our carbon footprint is the best course of action to ensure the best possible future for our planet. These changes need to be seen across a range of industries, and the automotive industry is no exception.
In a bid to lower New Zealand's greenhouse emissions, the government has chosen to focus on 5 main sectors, with transport being one of them.
The automotive industry is in a very unique position. Firstly, it is one of the few instances of lowering greenhouse emissions that the responsibility falls on the consumer. This is because to achieve change, the buying habits of New Zealanders need to change, rather than broad regulatory standards that can be imposed on other industries such as manufacturing or agriculture. Transport makes up 21% of New Zealand's emissions, so it stands as a significant factor in our overall emissions. Thankfully, with this consumer-driven push for change, the automotive industry has developed some truly remarkable technology. Electric vehicle technology is not only comparable to its fossil fuel counterparts, but in many ways it exceeds it. While creating widespread change is always a challenge, it's very seldom that change is as pro-consumer as PHEV and EV technology is. There is a range of benefits owners of these vehicles can look to enjoy.
But while we've all been pitched this idea of lowering emissions through the use of EVs and PHEVs, what is the ACTUAL difference in the emissions? The first step to understanding this is to understand how emissions are measured from vehicles.
How Are Vehicle Emissions Measured?
Car emissions are a mixture of gases and particles that are released into the atmosphere when a car is running. The main gases emitted by cars are carbon dioxide (CO2), nitrogen oxides (NOx), and hydrocarbons (HC). These gases are produced by the combustion of fossil fuels, such as petrol and diesel. In addition to these gases, cars also emit particulate matter (PM), which is made up of tiny particles of soot, metal, and other materials.
Emissions from cars are measured in grams per kilometre (g/km). This is a measure of how much pollution is emitted for each kilometre that a car is driven.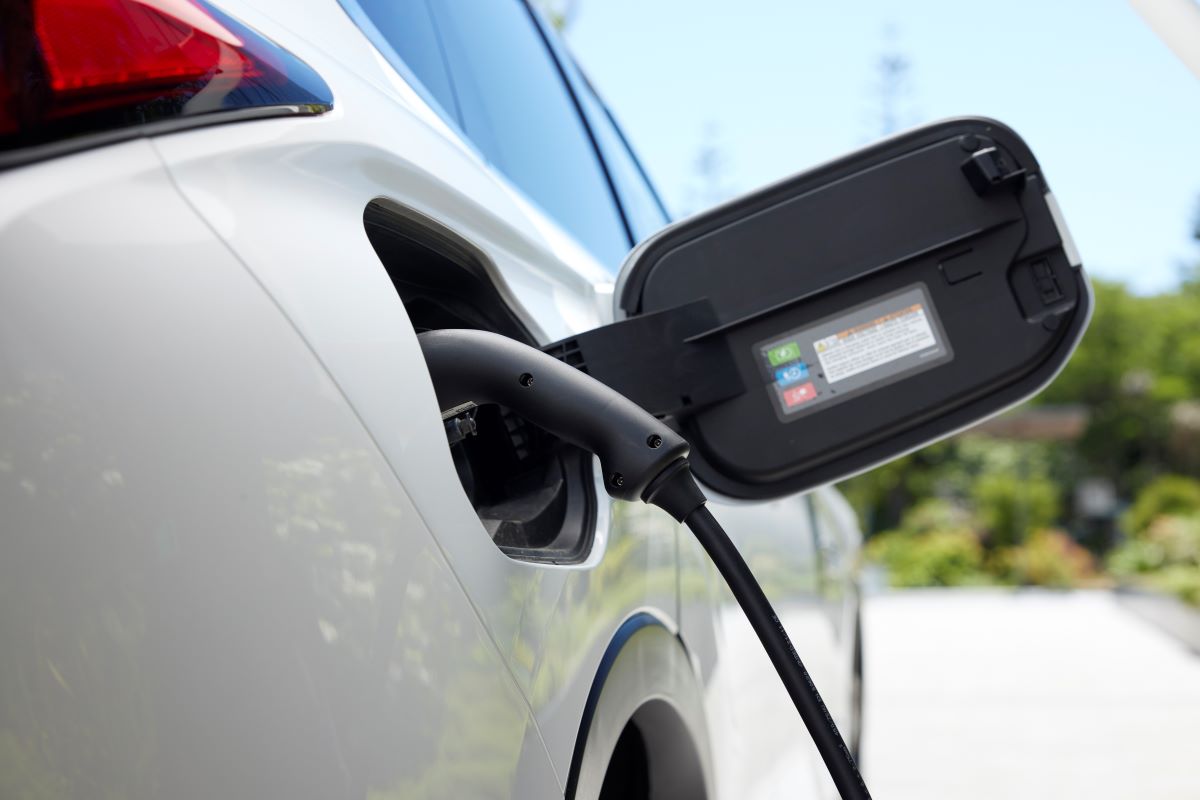 The Emission of Vehicles in New Zealand
There are 3.5 million cars registered in New Zealand. Of these 3.5 million, the vast majority of these are from the country's light vehicle fleet, with 89% of them being petrol powered. There is approximately 2.31kg of CO2 in a litre of petrol, and depending on the fuel economy of the vehicle, your grams per kilometre will change. So a car with a fuel economy of 9L/100km could potentially produce 207g/km.
Diesel fuel has an even higher concentration of CO2, holding approximately 2.68kg per litre. In the same manner, you can figure out the number of grams per km by applying this figure to the fuel economy of the vehicle.
New Zealand historically has some of the softest laws when it comes to its emission import standards. The results are quite significant, with our average emissions being 171g/km. This is a significant increase when compared to European countries that through regulation have an average CO2 of 105g/km.
Electric vehicles do not produce any emissions while they are driven. Even when taking into account the emissions from power plants that generate the electricity used to charge EVs, their total emissions are still significantly lower than petrol or diesel vehicles.
Now while plug-in electric vehicles do have combustion engines, they are only used to support the electric motors. For most PHEVs, their fully electric range will cover the vast majority of their day-to-day driving. For example, the Next Gen Outlander PHEV has an EV range of up to 84km, which is more than enough to cover the average kiwi's daily commute, essentially meaning they'll spend most of their time on the road emission-free. But even when the combustion engine is required for extra power or additional range, due to it only supporting the electric motors and not being the main source of power, they provide unparalleled fuel economy, significantly lowering the vehicle's CO2 emissions.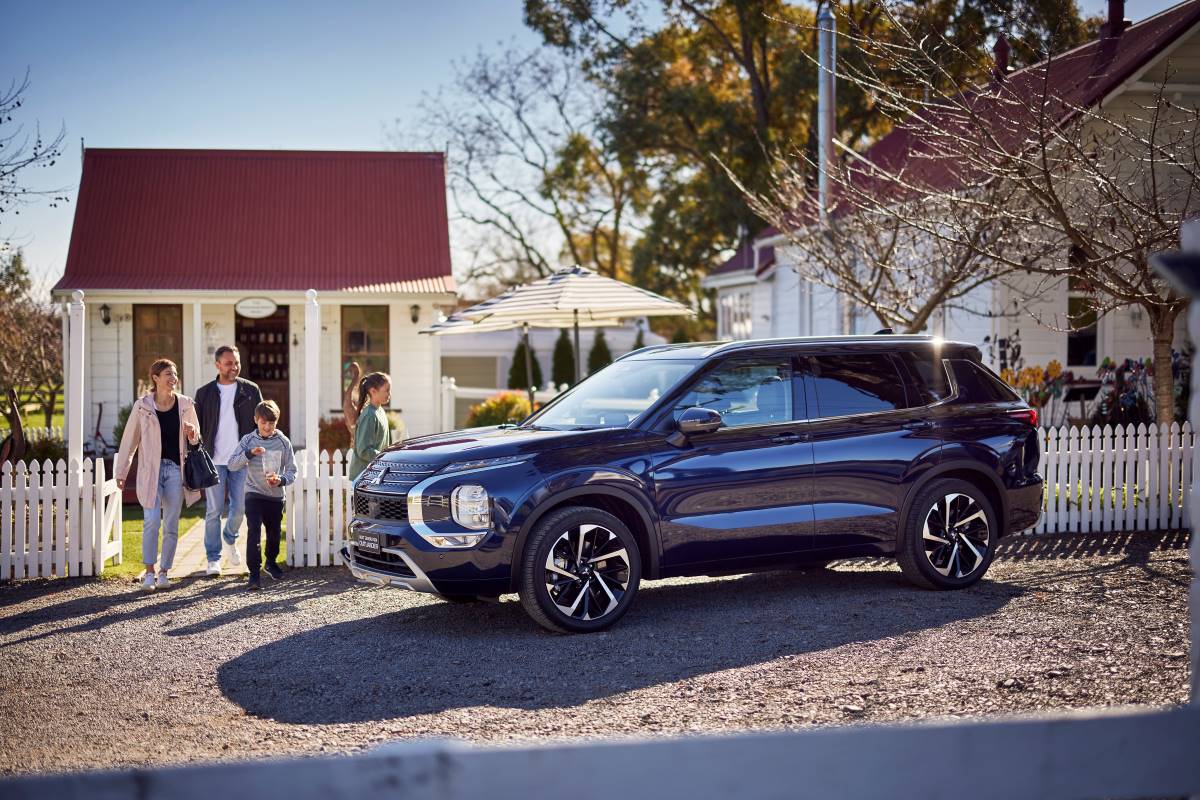 The Next Gen Mitsubishi Outlander - Petrol Vs. PHEV
But what are the exact comparisons between petrol and PHEV models of the same vehicle? At Simon Lucas Mitsubishi, we are in a unique position to provide insight into this. This year brought in the Next Generation Outlander that is available in both classic petrol models and Mitsubishi's advanced PHEV technology. The Next Gen Outlander PHEV has a 2.4L petrol engine with two 60kW electric motors that are located on the front and rear axles. These work in tandem to provide power to all four wheels, giving the vehicle enhanced stability and grip no matter what the conditions are. The electric motors are powered by a high-capacity battery that can be recharged by plugging the vehicle into a power outlet. The battery can also be recharged while the vehicle is being driven, through regenerative braking. This recaptures energy that would normally be lost during braking and feeds it back into the battery, topping it up and giving the driver extra range.
The petrol model of the Outlander has a 2.5L petrol engine that produces 121kW of power and 224Nm of torque.
So how do these two vehicles compare when it comes to emissions? The answer may surprise you.
The petrol model of the Outlander has a fuel economy figure of 7.8L/100km while the PHEV model has a combined fuel economy figure of 1.9L/100km. This means that the PHEV uses almost four times less fuel than the petrol model. This is only when being used in hybrid modes that use both the combustion engine and electric motors at the same time. In reality, most drivers will spend the vast majority of their driving in EV mode and not use any petrol at all.
In terms of emissions, the petrol model emits 186g/km of CO2 while the PHEV model emits a combined figure of just 46g/km. This is a significant difference and it's easy to see how EVs can make such a positive impact on our environment.
When it comes to emissions, PHEVs and EVs are significantly better for the environment than petrol or diesel vehicles. They produce no emissions while they are being driven in EV mode and even when taking into account the emissions from power plants, their total emissions are still much lower. PHEVs are a great option for those who want to make the switch to EVs but still have the option of using a combustion engine if needed. The Next Gen Outlander is available in both petrol and PHEV models, so come in and see us at Simon Lucas Mitsubishi to find out more.